Certified Translations Portuguese ⇄ German
What are certified translations and when are they needed?
Certified translations are needed when official documents must be translated and presented to an authority. Aqui, uma tradução simples do texto não é o suficiente - é necessário cumprir critérios formais especiais e a correção da tradução precisa ser confirmada com fé pública.
Este tipo de tradução somente pode ser elaborado por tradutores formados cuja fé é reconhecida por tribunal regional ou estadual.
Como tradutor juramentado, avalizamos, com a assinatura e o selo, a correção e integridade de seu documento traduzido.
Official Recognition all over Germany
Certified Documents Portuguese ⇄ German and English
Ilaine Distler and her team of experts in Portuguese, German and English make, as certified translators, public translations from and into Portuguese. These documents can be presented to German authorities, as well as other Portuguese-speaking authorities, as, for example in Brazil.
We translate many documents formats. Contracts or power of attorneys, banking documents, court rulings or civil registry documets, as birth or marriage certificates, our excellent and approved translators assure high quality translations and formal corrections from or into Portuguese.
Driving licenses or school records frequently need to be translated in a certified way.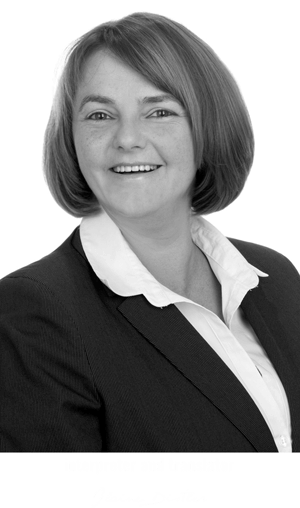 Reqyest a Cerfified Translation – Our Offer
With few steps, you can obtain a budget for your translation with quality:
Please, send us your documents by e​mail or mail (physical copy), so we can execute a non-binding offer. Please, inform us the objective of the translation in the budget request.
Afterwards, immediately you will receive an individual budget by e​mail.
Have the budget and our quality proposal convinced you? So, confirm the translation job through email.
Immediately, all information and the invoice are sent by email. So, you can only transfer by SEPA transfer the invoice amount (advance payment).
If needed, send us also the original documentation as agreed.
Your request (and, if it's the case, the original documents available) will be sent in the agreed deadline.
The following expedition options are at your disposal:
Free Expedition Large Envelope PRIO (RFA) includes shipment tracking *(it is only possible in case of expedition without return of the original documents); delivery time: around 1 work day (RFA)
Free Expedition Large Envelope (RFA) *(it is only possible in case of expedition without return of the original documents); delivery time: around 1 – 2 work days (RFA)
Large Envelope Registered without Return Receipt (RFA) plus € 1,50; delivery time: around 1 – 2 work days (RFA)
Large Envelope Registered with Return Receipt (RFA) plus € 1,80; delivery time: around 1 – 2 work days (RFA)
Large Envelope (International) Registered with Return Receipt plus € 5.50; delivery time: around 5 – 7 work days inside Europe
DHL Express Letter Mon - Fri (RFA) plus € 11.90; delivery time around 1 work day (RFA)
Large Universal Envelope (By Air/​Priority) with additional services; price under consultation;
For more information about International delivery times, click here.
DHL Express international with additional services; price under consultation;
For more information about International delivery times, click here.
Documents withdrawal to be arranged