Academic degrees and Brazilian/foreigner professionals from another Portuguese-speaking countries recognition
Would you like to study or work in Germany? Do you need Portuguese into German translations for a recognition process? As officially recognised translators we have the pleasure to help you!
Which documents do you need certified and translated?
Up next, we give some examples of documents you may need certified translations for recognition processes. Do you have any doubt about a non-listed document or wish to receive an offer? It is just an email or a phone call away. We have the pleasure to help you.
Evidence of your academic or professional proficiency, as for example, Graduation Degree, Graduation Scholar Record or Masters Degree
Evidence of the full scholar education, as for example, Basic Education Scholar Record or High School Certificate of Completion
Evidence of the content and duration of the graduation concluded, as for example, the relation between subjects or records' transcription
Official recognition in all Germany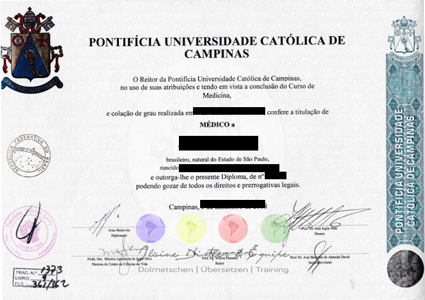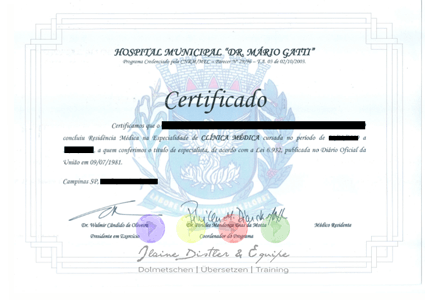 Certified translations from European and Brazilian Portuguese
You can count on us if you need certified translations from Portuguese into German of any documents you need to make your degree recogized. Our experience of more than twenty years in translating from European and Brazilian Portuguese will bring you many advantages. We have a great knowledge on the terminology used on education and work environment regarding the universe of Portuguese and German languages. Thanks to this level of proficiency, our translations are always professional and formally correct. This is our promise of quality! Reliability with deadlines and discretion are an obvious concern for us. See for yourself!